How to make travel photos more interesting
We love travelling, be it in the UK or abroad and we aspire to make our photo's more interesting.
We do own a good DSLR camera, but in all honesty we take as many photographs on our smart phones as we do using the camera, as they are such good quality these days and far easier to carry around with you.
Taking a photo is relatively easy, just point and shoot, however taking a little more time over the composition can take your photo's from being average, to great!
10 Top Tips to making travel photo's more interesting
1. Use different angles
This is my husband's forte – he thinks nothing crouching down, climbing walls or laying on the floor to get the best angle for a photo.
Believe it or not, was leaning over the side of the lake, hovering his camera over the lake for the picture above.
2. Invest in a lensball
We love lensball photography and it is something we have been doing for the last couple of years.
I carry ours around in my handbag and it works really well with my smartphone.
I would advise investing in a good quality lensball and stand as cheaper versions don't offer the same quality and scratch easily.
3. Keep it steady and invest in a tripod
I have a compact Joby gorilla pod which enables me to attach my camera, smart phone or lensball on it.
The real benefit is that the legs are very bendy and flexible making it perfect for sticking on fences or around lampposts for fun images.
4. Use a timer
There is nothing worse than taking a family photo with one person missing. In a time where we are especially relunctant to let other people touch or property, attach your camera to the tripod, set the time and strike a pose.
5. Lighting
My favourite photo's are always the ones taken in the "golden hour" – the hour after sunrise or before sunset, as they have a real golden and warm tone to them.
We cannot always be in the right place at the right time, but try and have the sun behind you to avoid the glare if you can.
6. Use a filter
I am still learning how to use ISO and aperture and all the other various settings on my camera and often don't have time to faff about with settings when out with the kids.
One of our favourite photo editing apps is Snapseed, which can give you lots of different looks to your photo, or I edit with picmonkey on my computer when I get home.
7. Find the reflection
Reflections can really make a photo stand out from the crowd.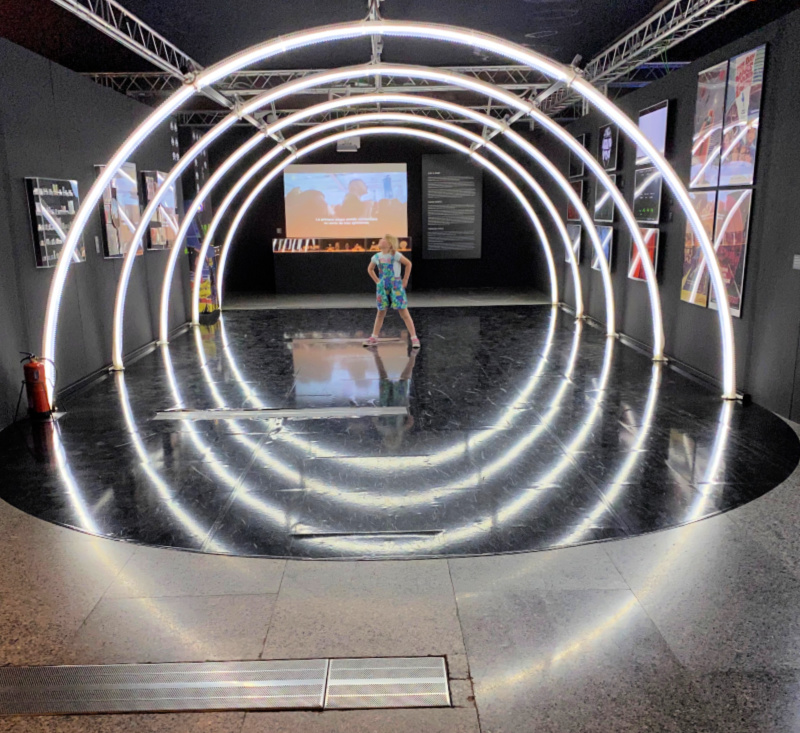 I am a little addicted to watching photography tips on Tik Tok, some of which use a simple bottle of water to get their reflection shot.
8. Keep it natural
Posed photo's can be great, but invariably, one of you pulls a funny face, looks the wrong way or really doesn't want their photo taken.
The best photo's are always the natural ones, where the kids are playing not aware that the camera is on them. If you must try for a posed one, try using burst for rapid fire exposure as you are bound to get the photo you want.
9. Know your camera
There are some fabulous photography settings on the iphone and other smart phones.
My favourite is live photo, where you can get a long exposure photo or video loops.
10. Know your subject
If you are travelling, always research the place you are visiting as chances are, other people will give you tips for iconic locations to visit, like the Solheimasandur Plane Wreck on the black beach in Iceland.
Good places to look are instagram and pinterest, using hashtags or locations to search.
Thanks to the fabulous team at lensball.co.uk, I have a fabulous 60mm lensball to giveaway to one lucky reader.
To Enter:
Fill in the Rafflecopter widget below to verify your entries
Please read the rules below
Closing Date: 2nd August 2020
If there is no form hit refresh (F5) and it should appear
If still not working please check that your computer is running Javascript
Rafflecopter will tweet, like and follow on your behalf making it really easy to enter
Really want to win the prize? Come back every day for bonus entries via twitter
a Rafflecopter giveaway