Visiting the City of Arts and Sciences – Valencia with kids
During our holiday to Spain, we decided to make the two hour drive and spend a day in Valencia.
Our first stop of the day was Bioparc Valencia and then we jumped in the car and headed to the City of Arts and Sciences, one of the twelve treasures of Spain.
As soon as the buildings come into view, it is a real "WOW" moment as they are all striking in their own individual way.
We managed to find free parking on the road, however there is a car park underneath the Oceanografic building which costs €7 per day if you are visiting the attractions.
I think the Agora building looks like a huge Blue Whale emerging from the sea, but in fact it is a covered plaza in which hosts concerts and sporting events.
There is lots of places to entertain the kids along the way and Isaac and Eliza were particularly fascinated by the Garden of Astronomy, whilst Sebby was fascinated by L'Umbracle, an open structure enveloping a landscaped walk with plant species indigenous to Valencia.
L'Hemisfèric is home to an IMAX Cinema, planetarium and laserium, with the design of the building resembling a giant eye.
It is a beautiful place for a stroll and we could have spent hours wandering around and admiring the sculptures that were dotted around the park, but as Sebastian had been poorly during our holiday, we decided to visit the Science Museum instead.
The Museu de les Ciències Príncipe Felipe an interactive museum of science that resembles the skeleton of a whale.
It is cheaper to buy combined tickets for the Hemisfèric, Science Museum and Oceanogràfic, but as we arrived quite late in the day, we only had time to visit one.
The Science Museum allows visitors to learn about the evolution of life, science, and technology in an educational, interactive and enjoyable way, with one floor dedicated to children.
Isaac and Eliza loved the VR area, whereas Sebby got stuck in to the science behind fairy tales that we all know and love.
There was an egg incubator in the museum too and we got to watch a tiny chick hatching from its egg.
One of the floors was an exhibition of Spain's famous scientists, which the kids were not interested in, but the upper floor was all influenced by space travel and satellites.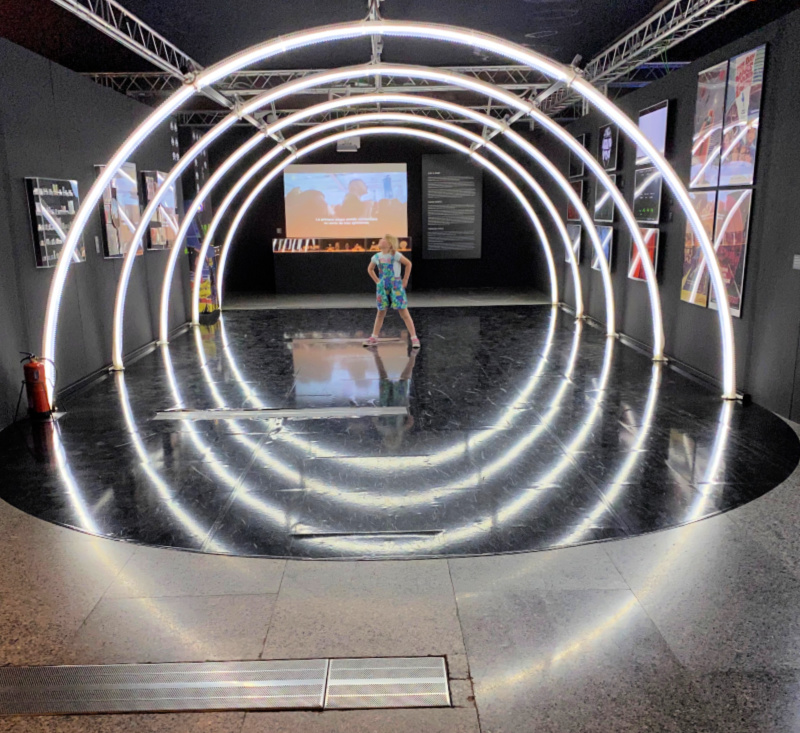 The Science Museum isn't large enough to spend the whole day there, but as a combined day out with the family to the other attractions, it is well worth a visit.
My only disappointment is that we ran out of time to explore, but hope to visit this beautiful city again, soon.
Have you visited Valencia?