Our Travel Highlights of 2021
Every year I share our travel highlights of the year and I have to admit after the disappointment of 2020, I hoped that 2021 would have been much better.
Sadly 2021 saw us travel less, much of which was due to the COVID pandemic and my husband and my changed job roles, which means we have to work in school holiday's.
There was no travel abroad this year, instead relying on some local adventures. In fact we only managed two overnight stays during the whole year.
January
We started the year heading straight back into a local lockdown, meaning we were only allowed out of the house for exercise, work and essentials, so we had to rely on local walks to keep the kids entertained.
One of my goals for the year was to spot and photograph a Kingfisher and I didn't have long to wait, we spotted this beauty at our local SANG on 2nd January.
We weren't supposed to even drive to find a walk, but have to admit our local walks had got a bit boring, so headed a couple of miles up the road to St Catherine's Hill for a change of scenery.
It is very rare for us to get snow here in Dorset, but we got a light covering in nearby Cranborne for Eliza's birthday on 24th January. Lucky for us, we had to pick up her birthday cake from my friend, so got some playtime in the local park.
February
The beginning of another month and another Kingfisher spot, although not quite as close as he last one.
We were still in lockdown, so still relying on local walks and bike rides.
Half term is normally a time we venture abroad, sadly this year we just got to look wistfully at the cruise ships that were moored in Bournemouth Bay.
The kids made the most of living near the sea though.
March
With the stay at home rule still in place until 29th March, we were still stuck with local walks, but with the added benefit of the arrival of some spring flowers.
Mother's Day was spent with a walk along Sandbank's beach, which was surprisingly busy, despite the windy weather.
By the end of the month we were itching to travel a little farther afield and headed to Keates Quarry to find the dinosaur footprints.
I am glad we went without the kids as ended up taking a couple of wrong turns, one into a huge muddy puddle, before we actually found it.
From Keates Quarry we headed down to the coast to Dancing Ledge, to get some inspiration for future days out with the kids.
April
Inspired by our visit to Dancing Ledge and my 50 before 50, where one of my entries is walk the Jurassic Coast, we decided to try and visit as many areas of it as possible, with our next one being Winspit Quarry on Easter Sunday.
The kids loved exploring all the old caves and clambering over the rocks.
We then walked along the coastline to St Aldhelm's Head and the old Chapel, which overlooks the sea.
Our next adventure was to Tout Quarry in Portland, an abandoned stone quarry which has been turned into a stone sculpture park.
It is surprisingly good, with lots of nooks and crannies to explore and spectacular views over Chesil beach.
Other attractions were also starting to open up again and we celebrated with a trip to Weymouth Sea Life Centre.
It was lovely to see the animals, but the kids enjoyed the crazy golf more!
We also had our first experience of a drive-thru theatre, seeing David Walliams Billionaire Boy, just a stones throw from home.
A visit to the local bluebell woods was disappointing as they were all fenced off. You used to be able to walk all the way through them on designated pathways.
Isaac managed a small birthday party with his brothers and a couple of friends, choosing to play paintball in Bere Regis.
May
Another visit to the Jurassic coast, this time to try and find the Puffins who nest at Dancing Ledge.
We started at Durlston Country Park and walked along the coast to Dancing Ledge and saw some Guillemot's nesting on the cliff.
Sadly we didn't get a good view of the puffins, but did see a couple bobbing up and down in the water.
May also sent us in the opposite direction and to the National Motor Museum in Beaulieu, where we explored all the grounds to really make the most of the day.
We finished the month with a trip to Hollywood Bowl, where Sebby was the unexpected winner of the evening.
June
After a few years living in Devon, my Dad has moved closer to us and now lives in Barton on Sea, so we headed over to enjoy the beach near his new house and take advantage of a windy day with the kites.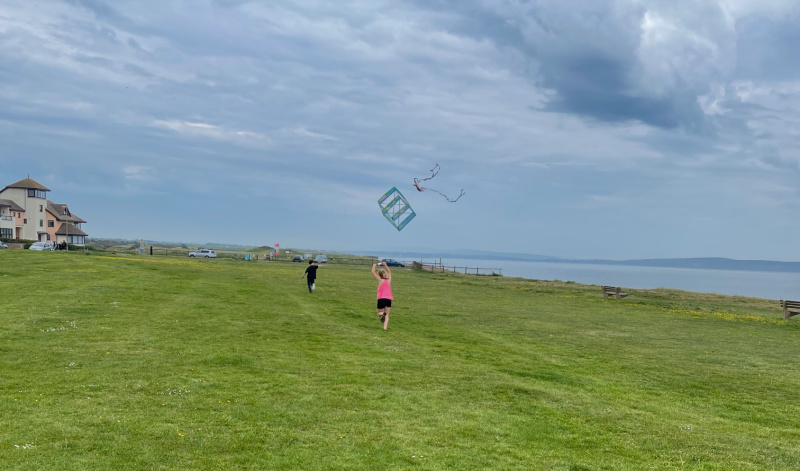 The weather was finally good enough for some water based fun and we enjoyed the splash park at Weymouth Sea Life Centre, although the kids were frustrated by the time restrictions.
Our exploring of the Jurassic Coast continued with a visit to Chapman's Pool.
It was our most challenging walk of the year, with us negotiating tricky paths and even having to use a rope to climb back up.
We took park in a snakes in the heather walk and found a rare smooth snake hidden in the undergrowth.
I spent my birthday enjoying a meal in the shadow of Corfe Castle at the Greyhound Inn, before taking Lilah to nearby Putlake farm.
July
Sebby's birthday was in June, but thanks to a COVID app ping, we had to postpone his party. Thankfully we managed to move it and he and his friends enjoyed a Quad Biking session in Christchurch.
All three kids broke up from school and joined their local scout group for Summer Camp. It is normally in the New Forest, but they held it locally at Butchers Coppice Scout Camp instead.
I would love to say that my husband and I enjoyed our child-free time, but the reality was we both had to work. We did manage a day exploring Sherborne though.
The end of the month saw us head to Camp Bestival, an event that we were not sure would actually happen.
As we live around 45 minutes away, we made the decision to drive in daily which worked really well for us and meant we could sleep in the comfort of our own beds.
It wasn't as good as normal as some acts had to cancel and some events didn't turn up, but it was great to see the kids having fun.
August
We started August still at Camp Bestival and their amazing fireworks display.
We came back and the kids were straight into their Swim Safe course at Sandbanks beach.
August also saw our first hotel visit of the year to Down Hall in Essex, where they film the Great British Bake Off.
The hotel was gorgeous and the kids enjoyed the Sharky and George kids camp and even found a sheep skull. On the way home we met up with Clare from Emmy's Mummy and visited Paradise Wildlife Park.
For Eliza's birthday, back in January, we were supposed to visit Warner Bros Studio Tour and we finally made it 7 months later.
It has been a few years since our last visit and we spent a good 6 hours exploring and loved the new Slytherin Common Room, Forbidden Forest and Gringotts Bank, which we hadn't seen before.
One of the must-do events of the summer was to visit a Sunflower Field and we headed to Dorchester Maiden Castle Farm.
We also ventured to London to see the Harry Potter Photographic Exhibition.
We tied it in with finding famous London landmarks associated with the films, to make a day of it.
We finally made it to Keates Quarry to investigate the dinosaur footprints, only this time with the kids in tow.
Our final destinations for August were to two festivals: Victorious in Southampton and Car Fest in Hampshire.
We used to love Victorious, but although the music line-up was good this year, the kids had outgrown the kids arena and there wasn't enough to keep them occupied for a full day, plus the site was uncomfortably busy, especially as the day wore on.
Car Fest on the other hand definitely felt quieter and the kids enjoyed seeing the cars. The main disappointment here was that all the activities cost extra, which was a shame.
The music at Car Fest was brilliant and we saw The Fratelli's, McFly and Texas.
September
Our final jaunt of the summer holidays was to Paultons Park, home of Peppa Pig World, although the kids are much more interested in the new Tornado Springs.
Isaac and Eliza have never been the biggest fan of rollercoasters, but with Disney in our sights, they have been challenged to get braver. It took some persuading, but they rose to the challenge.
We didn't have to venture far for our next adventure, with Bournemouth Air Festival heading into town.
We are lucky to live on the flight path, so get our own personal displays, but did head to the beach for one of the days to get the best views.
The following weekend we headed to Brownsea Island for an educational visit to learn about global warming and the effects it will have on the environment.
The kids loved it and it was the start of a new journey for Isaac as he was invited to join their Young Conservationists.
October
Isaac went on his first Young Conservationist visit to Brownsea Island, which he loved.
Whilst he was there, we headed the opposite side of the water to Hamworthy Park with the other two kids.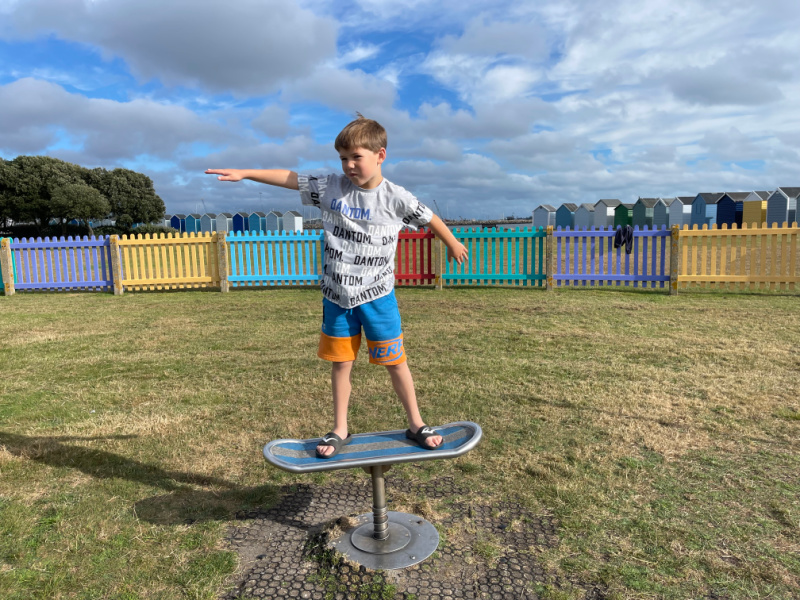 One place I have been wanting to visit is Wimborne Model Town, so I headed there with Lilah, who loved peering in all the windows as we wandered around.
October half term is another time we normally go away, but with all the travel restrictions changing constantly, we decided to stay local.
We paid another visit to Beaulieu, to see their No Time to Die exhibition, which features vehicles from the actual film.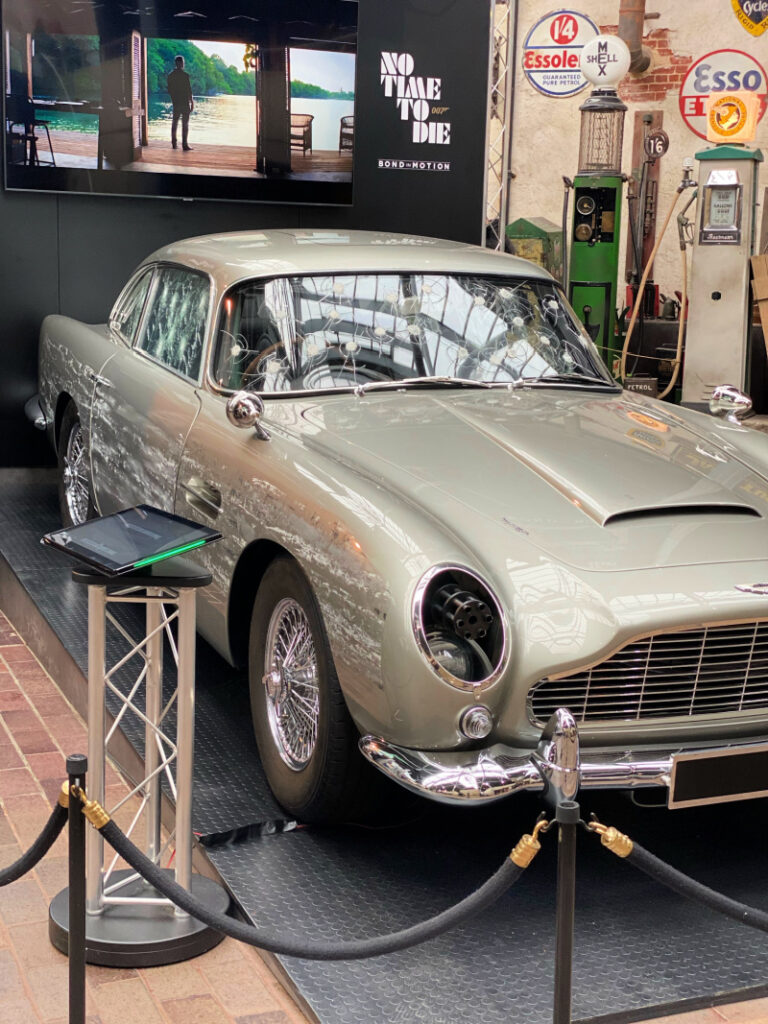 We also headed to Bristol to see Kian and the kids took part in a Young Driver driving lesson.
Our final day out of Half Term was to Portsmouth Historic Dockyard, where we got to explore HMS Victory, HMS M.33 and HMS Warrior.
We also visited the Mary Rose and found that the wreck had been moved and set up how it would have looked before it sank, which made it feel so much more real.
November
Isaac's adventures as a Young Conservationist continued on Brownsea Island, where he helped collect over 45kg of rubbish from one beach alone.
Our second night away of the year was to London. We had booked tickets to see Frozen the Musical with Eliza on her birthday, but after being postponed twice, we finally headed to London.
It was a lovely time to be in the city as we got to see the Christmas lights too.
We stayed in a lovely hotel in Kensington, so I also got to tick another item of my bucket list – seeing the Diana Memorial at Kensington Palace.
The end of the month saw us return to Warner Bros Studio Tour, for their Hogwarts in the Snow experience.
A normal visit is magical, but to see the Great Hall dressed for Christmas, the Gryffindor Dormitory covered in tinsel and Christmas cards and the Hogwarts Castle, Diagon Alley and the Forbidden Forest covered in snow is even more special for any Harry Potter fan.
I expected to stay less time than our previous visit, but we still stayed a good 6 hours, determined to see everything.
December
With a new variant and escalating numbers of COVID cases hitting the news, December was a fairly subdued affair for us, although we did managed to see two pantomimes. The first was Peter Pan at the Pavilion Bournemouth.
After the show, we walked throw Bournemouth's Christmas Tree Wonderland, in Bournemouth Gardens, which was back after its absence last year.
The second was Beauty and the Beast, at Lighthouse Poole.
Both were absolutely brilliant and had all the traditional elements of a pantomime that we all know and love – in fact the kids are still singing the silly songs!
Also back after a year long absence is the Cool Coast Ice Rink at the BIC, and the kids enjoyed a skating session there too.
Our final trip out for 2021 was a visit to Marwell Zoo in Hampshire, where we got to see lots of the animals we love, including the Snow Leopard, Sloth, Zebra and Tigers.
When I started writing this post, I was wondering if it was worth it, as we hadn't really travelled far this year, but we still managed to pack in some fantastic adventures.
Fingers crossed 2022 will be kinder and we will be able to travel farther afield.
Did you manage to have some adventures this year?